Just a few thoughts, in list form.

Christmas is in 2 days. I still need to buy a lot of presents. So far I've bought my dad a fondue maker, a 'Poetry Speaks' book for Zach and a back massager for Mom. So if you secretly read my journal mom then your surprise is ruined. Nyah. =P
I have no Christmas spirit. I had no Christmas spirit last year either. But, unlike last year, we actually have a real tree

and

fireplaces. So using deductive reasoning, I've concluded that its not the material things that give you spirit. Gawsh you think I'd learn that from all those Christmas specials on TV. Anyways. It's just that I am a mopey malcontent; veritable old Scrooge, m'dear!
It don't matter if I like it or not because she only wants the wrong way.
I'm going to Florida in 3 days. Um, yay for warmth and change of scenery, I guess. I haven't travelled anywhere for three months.

That's three months too long.</font>

My cousin Willem is going to be living with me for the remainder of the school year. He will not be going to my school, but tutored at home. I lose a sister to Scotland and I gain a brother-cousin. Damnit-janet will I ever enjoy the solitary life of Only Child!</font>
I'm really really really sick of school. Astronomy, Statistics, Deadlines ... DIE!

Oh my god what a mopester: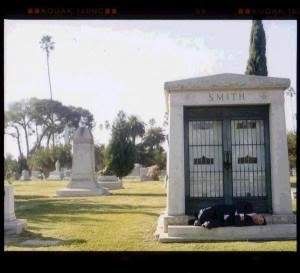 "let me die cause i never, never sleep alone"
[obligatory emo lyric]
EDIT: nEXT week's weather for where I'm going in florida...nice! Tue Dec 28 Partly Cloudy 69°/54° Wed Dec 29 Partly Cloudy 73°/56° Thu Dec 30 Partly Cloudy 73°/56° Fri Dec 31 Partly Cloudy 71°/56° Sat Jan 01 Partly Cloudy 73°/54